If you want a courtyard pool in Melbourne but don't have the space or time to turn it into reality then only the experts can help. Courtyard pools can be constructed which will fit in any backyard. The courtyards are an ideal option for smaller areas and are designed to meet the needs of the customers.
The pool will not only increase the home's value but also provide an outdoor area for entertaining in the summer or spring months. These pools are ideal for smaller spaces, such as backyards and courtyards. These pools can be tailored to fit different dimensions, even though they may not work well with traditional rectangular or round designs.
What can the professionals do for a pool to be complete?
Many small pools do not require extensive landscaping because they are usually too small to make large changes. Potted plants add beauty to the clear clean water. But, tiles and coping should be chosen that complement homes.
How do decide which plants and pavers should be chosen?
The professional team in Melbourne can help to find the right tiles and create a cohesive look throughout the home. It's a good idea also to plant shrubs, flowers, and trees that are similar or identical to current flora.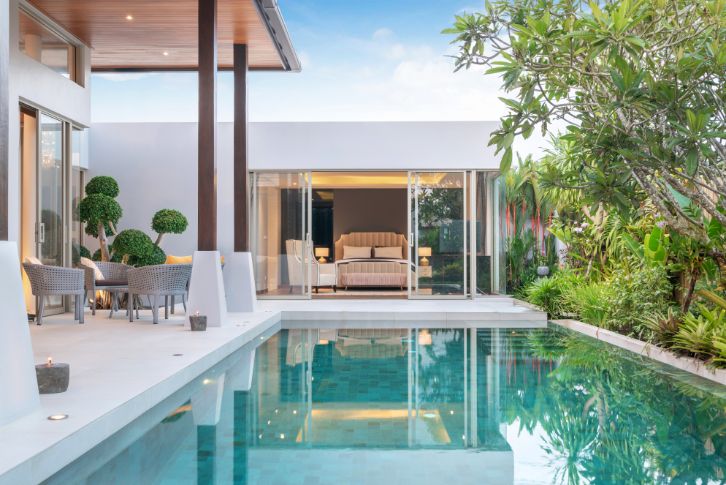 What will be the size of the pool? 
These pools are designed to fit into any available space. According to the property, courtyard pool dimensions can vary from 4m-6m long to 2m-3m in width.
Following are the various advantages of having a having backyard pool: 
Improves health: Let's begin with the obvious. A courtyard pool is great for swimming. This sport is well-respected because of all its health benefits. Swimming is considered a healthy sport. The body gets a very good whole body workout. One must swim against the water. This forces them to move throughout the body. It's a multi-purpose activity that improves blood circulation and increases the heartbeat. Swimming is a great way to increase muscle strength and endurance as well as cardiovascular fitness.
Makes for a pleasant gathering spot: A courtyard pool is an ideal way to break free from routine and daily work. A courtyard pool can make it feel quite cramped when having too many people. Everyone needs fresh air. Even if someone is hosting an evening party, a courtyard swimming pool will be the perfect place. It does not matter if it is a cocktail party, a barbecue party, or any other event. Having it near a blue pool will make it even more memorable. It will be possible to create a lounge or a porch for the guests, where they can take a break and relax. If someone hosts a BBQ with friends, then they should consider a courtyard swimming pool.