Most people realize or know that they need to hire skilled professionals for your pool to be built in your yard. Swimming pool building is a complicated task. There are several steps involved in building a swimming pool. It all depends on the type of pool that you choose, the features you are looking for, and the budget. Following are the steps needed to build an indoor swimming pool:
Plan & Design
The first step is to have a plan and a design. A designer can help a homeowner select the right pool. Are the homeowners looking to have a large pool that can be used by their entire family? Or a small pool for morning workouts? How large is the pool? Will it be equipped with a spa? How deep it will be? Is there a firepit, an outside kitchen, and how does the yard get sunlight? As you can see there are many decisions to make before a pool could be built.
Digging, Plumbing & Electrical
Once the blueprints have been created, it's time to dig the hole. Next is to add rebar for strength to the bottom of the pool and to protect the sides. After the plumbing is completed the pool will be wired for light. These are all steps that require licensed professionals.
Form & surface
The next step is to give your pool its shape. A shell can be made out of fiberglass, vinyl, or concrete. Concrete is the most durable material. Concrete is the strongest of all materials. It is also more costly than some other options but is better for large pools. The pool also needs a surface. You could use plaster. However, Pebble Tec has grown in popularity due to its long life span.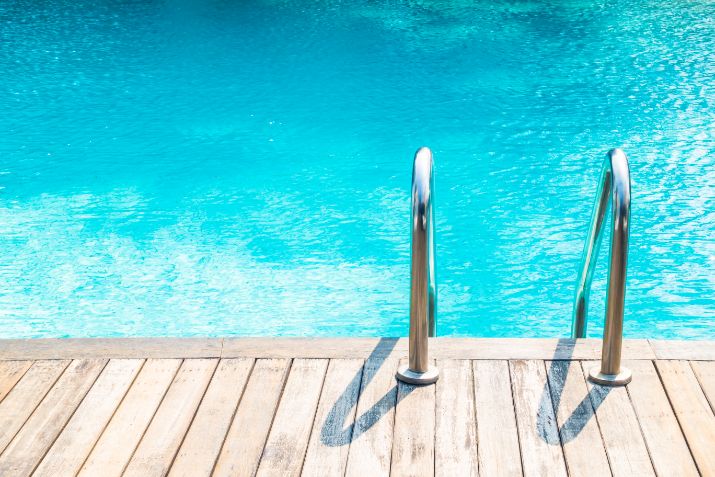 Water & Chemicals
Next, fill the pool with water. The pool is typically filled with water from the garden hose. It can also be filled using a water truck. Once the pool is filled, chemicals are required to kill algae and microorganisms. The water must also be sparkling clean. It may take a while before the pool can be used after all the water is cleaned and there is no dust particle or chemical in it.
Professional Company
To find out more information about adding a pool to your yard, call Complete Concrete Pools Melbourne on this number (03)8592 4782. We have the skills and knowledge necessary to create the backyard and pool you have always wanted. Infinite. We are fully involved at each stage of your project to ensure it meets our exceptional standards.
Pool building in Melbourne can be very easy if you take the help of qualified professionals. Complete Concrete Pools Melbourne provides all the services you need. Our pools are built with innovative designs using efficient construction techniques that create the ultimate backyard experience. All our pools come with fixed-price contracts. That means there are no hidden extras or fees to pay when you sign up.